SELL YOUR MUSIC IN 4 STEPS
TAKE TOUR
Start Artist Tour »
Start Label Tour »
Start Distributor Tour »
22.May.2014
» We are now delivering to AMI Entertainment
We are happy to let you know that we have started working with
AMI Entertainment
. A global provider of on-premise digital entertainment, from touchscreen Megatouch games and jukeboxes to streaming news, music, and video programming. Provide content-rich entertainment solutions to over 125,000 bars, restaurants, and retailers around the globe. Expanding its digital portfolio to touchscreen PCs and mobile devices, AMI and its Megatouch, Rowe, Rock-Ola, Prize Farm, TAP.tv, Almotech, and Games Warehouse brands. Are at the forefront of touchscreen entertainment for any venue or platform.
07.May.2014
» We are now delivering to InProdicon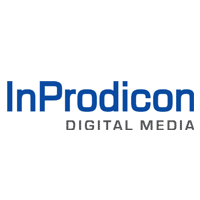 We are happy to let you know that we have started working with
InProdicon
. They are providers of Branded and White Label Music Rental Subscription Streaming Services. One of their clients is
Menyou
.